Historian, author and popular prize-winning Blue Badge Guide, Rachel Kolsky has one of the widest range of walking tours and visits in London. BOOK YOUR OWN PRIVATE GROUP TOUR for as many people as you want or BOOK INDIVIDUAL TICKETS for the pre-arranged PUBLIC TOURS.
THANK YOU FOR GIVING ME SUCH A FANTASTIC START TO SEPTEMBER!
Your Loyal Subjects: NPG – 4th September *SOLD OUT*
Clapton – 11th September *SOLD OUT*
Willesden Cemetery – 11th September *SOLD OUT*
Brixton – 14th September *SOLD OUT*
London's  Towns  – September/October *SOLD OUT*
Women's London  – September/October *SOLD OUT*

NEWS!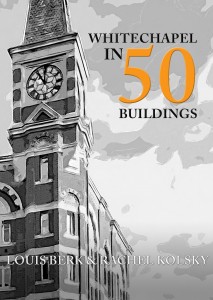 'Whitechapel in 50 Buildings' is now being published in mid-September! A month earlier than planned. It will be in bookshops soon. Photographer and long-time educator in Tower Hamlets, Louis Berk, has taken the photos and I have written the text and we have chosen 50 buildings that represent the wonderful and varied history of Whitechapel.
SPECIAL LAUNCH DISCOUNTS for everyone who is on the mailing list, attends tours and sees this website!
The rrp is £14.99 but if you email Rachel to order a signed copy it is just £10.00 per copy (if delivered or given on a tour or collected) or £12.00 if posted (including p&p). Email me now and as soon as the books are ready they will be despatched. See Good Reads for more details and a page will be coming soon to the GLT website.
COURSES FOR BISHOPSGATE INSTITUTE  – 
NEW FOR BISHOPSGATE INSTITUTE! Round and Blue: London's Plaques – this NEW autumn course celebrates the 150th anniversary of the Blue Plaque scheme with me and Bishopsgate Institute.
RETURNING AFTER PREVIOUS SELL OUT COURSES! Jubilant Jubilee Line – Bishopsgate Institute is repeating this ever popular course in September/October
See Public Tours page for details.
My Camden Town tour Roundhouse to Winehouse profiles Amy and there is a Street Art project to commission some new street art to celebrate her 'spiritual home'. Full details are here.
FOLLOW ME ON TWITTER   –  @golondontours
If you have enjoyed a tour – please TWEET about it! Or mention it on FaceBook.  Thank you!!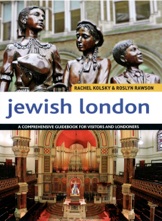 My first book Jewish London was REPRINTED for the FIFTH time! The reviews continue to be wonderful.Thank you everyone who has bought it and those of you who continue to buy it for your family and friends. It is available in all good bookshops … and in the library on the Queen Mary cruise liner too! Click on the book cover above for reviews and book events.
The new blog is running now. GO TO MY BLOG PAGE
Please save this page as a favourite to keep up to date with new tours and the public walk schedule.
I am looking forward to seeing you soon.