Historian, author and popular prize-winning Blue Badge Guide, Rachel Kolsky has one of the widest range of walking tours and visits in London. BOOK YOUR OWN PRIVATE GROUP TOUR for as many people as you want or BOOK INDIVIDUAL TICKETS for the pre-arranged PUBLIC TOURS.
SPECIAL 'GO LONDON TOURS' WALKS!
* JUST SCHEDULED* As part of a special day at Willesden Cemetery my 'classic' tour 'Postcards, Politics, Furniture and Finance' is taking place on Sunday 11th September at 4.00pm. Places are FREE but you need to book in advance. See Public Tours for details
*NOW BOOKING * 
Your Loyal Subjects: National Portrait Gallery – Sunday 4th September – one of my favourite art galleries with some of my favourite Jewish personalities. See Public Tours for details.
* SOLD OUT* Thank you for booking these upcoming tours – ALL are now Sold Out
Suffrage, Science and the Stage: Women in and around the LSE – Saturday 20th August
Murals, Markets, Cinemas and Chocolate: Buzzy Brixton – Wednesday 14th September
and
Clapton – Sunday 11th September. 
'Woodberry Down to Woodberry Park: Regeneration on the New River' The SOLD OUT tour was a great success … here we are with my new friend Mole! 
UPDATE! 'Whitechapel in 50 Buildings', is now with the publisher! It is due to be published later this year and we are already planning some walking and talking events linked to our chosen buildings. Photographer and long-time educator in Tower Hamlets, Louis Berk, has taken the photos and I have written the text. More details will be coming soon with special advance order opportunities for everyone on my mailing list. See Good Reads for more details.
COURSES FOR CITY LIT AND BISHOPSGATE INSTITUTE  –  'The Magnificent Metropolitan Line'  SOLD OUT.  Stokey: A Misty Village and In and Out the Angel two evening tours for City Lit SOLD OUT too! Thank you everyone who came along.
Looking ahead … City Lit is running my Women's London series of tours this autumn – it always Sells Out quickly, so check your diary for the dates – 29th September to 27th October  and book soon!
NEWLY SCHEDULED! Round and Blue: London's Plaques – this NEW autumn course celebrates the 150th anniversary of the Blue Plaque scheme with me and Bishopsgate Institute.
NEWLY SCHEDULED! Jubilant Jubilee Line – Bishopsgate Institute is repeating this ever popular course in the autumn – book early as it is always sells out quickly.
See Public Tours page for details.
FOLLOW ME ON TWITTER   –  @golondontours
If you have enjoyed a tour – please TWEET about it! Or mention it on FaceBook.  Thank you!!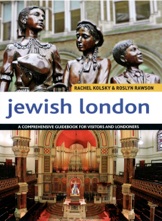 My first book Jewish London was REPRINTED for the FIFTH time! The reviews continue to be wonderful.Thank you everyone who has bought it and those of you who continue to buy it for your family and friends. It is available in all good bookshops … and in the library on the Queen Mary cruise liner too! Click on the book cover above for reviews and book events.
The new blog is running now. GO TO MY BLOG PAGE
Please save this page as a favourite to keep up to date with new tours and the public walk schedule.
I am looking forward to seeing you soon.